Oct 03 2010
MarcPitman.TV is an online archive of videos by and about Marc A. Pitman.
Started on October 3, 2010, with the uploading of five past news stories, this site will attempt to upload both media appearences and bootleg recordings of Marc's speaking. As of now, the bootleg recordings are posing a problem. They are capturing good picture but very poor quality sound.
About Marc A. Pitman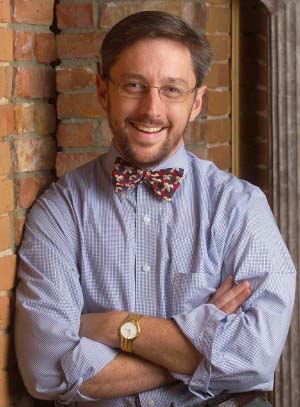 Marc A. Pitman is the author
of Ask Without Fear! and founder of FundraisingCoach.com, a website dedicated to practical ideas for fundraising more effectively. He also teaches internet marketing at Thomas College.
Marc's experience in nonprofit fundraising in many sectors (colleges, prep schools, and healthcare) and his expertise in executive coaching and leadership training has caused him to be sought out by NBC, CBS, Fox News, Reuters, the Canadian Broadcasting Corporation, the Chronicle of Philanthropy, and the American Marketing Association. His lively presentations at conferences and fundraising seminars get him invited to various organizations like Blackbaud's Conferences for Nonprofits, Habitat for Humanity International, the New England Association for Healthcare Philanthropy, and the Association of Fundraising Professionals.
He has created the Creating Donor Evangelists program and other tools to help you excel at raising money available at the Fundraising Coach Store.
Marc's experience also includes planting and pastoring a Vineyard church and managing a gubernatorial campaign. He is the husband of his best friend and the father of three amazing kids. And if you see him drive by, he'll probably be singing 80's tunes loud enough to embarrass his family.
Education & Affiliations
More information is available at http://www.linkedin.com/in/marcapitman.
Some of the conferences and organizations Marc's spoken at include:
Habitat for Humanity International
Special Olympics South Carolina
National Catholic Development Conference
Oral Roberts University
University of Southern Maine Development Symposium
Community Health Plan of Seattle
Indiana Grantmakers Alliance
Utah Society for Fund Raisers
PodCamp Boston 5
Association of Fundraising Professionals
Association of Fundraising Professionals – San Antonio
Association of Fundraising Professionals Summer Institute – Charleston
American Marketing Association's Nonprofit Marketing Conference
American Marketing Association – Puget Sound
Kansas Main Street (Kansas Department of Commerce)
Pacific Northwest Association of Independent Schools
Maine's Blaine House Conference on Volunteerism
Maine Library Association
Waterville Public Library
Border's Bookstore – Bangor
Autism Society of Maine
Central Maine Community College
New England Association of Healthcare Philanthropy (multiple years)
Blackbaud's Conference for Nonprofits (multiple years)
Blackbaud's Canadian Conference for Nonprofits
Advancement Program Council (multiple years)
CASE/NAIS Independent Schools Conference
Tags
#alsicebucketchallenge 501 Mission Place al jazeera america Ask Without Fear blogworld expo Bloomerang TV catv chamber of commerce direct marketing executive coaching fundraising google plus for noonprofits icarus session Lance Armstrong nonprofit leadership nonprofit marketing political commentary seth godin social media storytelling strategic planning
Leave a Reply